Audio Downloads: Light Language Transmissions (MP3s)

Echoes of the Ancient Ones ~ Whale Elder Light Language Transmission with Whale Songs
FREE

In this recording with whales, the ancient ones tell their story about leaving the stars and coming to Earth. The whales speak their story through me with their star language of Whale.
This is a multidimensional track of the ancient ones who reside in the stars as well as those in physical form who are singing their songs in the oceans now.  They converse with each other and the ocean.
This track will activate and awaken you to bring you into alignment with your soul's purpose and joy.  Open your heart, listen, and reconnect with your heart's song.
This track is FREE to download to help humanity reconnect with the frequencies and energies of expanded cosmic awareness the Cetaceans are communicating to us.
Please share this with your loved ones.
Multidimensional light language messages are encoded in this Whale/Mantis song. These are two highly evolved races. Both Mantis and Whale Elders are part of the Councils who created the cosmos. These Elders sing their songs together to offer healing and support for Earth, humanity, all other species on Earth, and throughout the cosmos. This includes healing for you.
This track will activate your DNA which will help raise your frequencies with ease. You will also open you to feeling more joyful and playful. You'll also be able to connect with  Whales and Mantises.
MANTIS TRANSMISSIONS ~ LIGHT LANGUAGE Audio by Jacquelin Smith
$12.00
The Mantis beings sing their song through me.  The clicking and other sounds they express through me are part of their song.  You'll feel like you're in the midst of a group of Mantis beings. They told me that they refer to this track as a "song" because their perception of that works differently than ours. They play with frequencies and vibrations in other ways to create what they consider "music."
This amazing song will open you to connecting with the Mantis beings, and also offers healing with the multidimensional aspects of yourself.  It integrates and aligns you with your multidimensional selves, and soul's desires.
The above 3 tracks are collaborations with Jacquelin Smith, Light Language Linguist, and Mark Franklin, the audio engineer of Australia's Oceania Project.
The Oceania Project is a not-for-profit organization, currently accepting Love Donations on their GoFundMe to support their work with the Whales of our beautiful planet, click here to help support their campaign.
---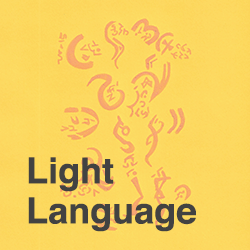 Deeper Heart Openings
$9.00
These light language transmissions from various star cultures will allow you to shed old identities from this life and past lives. They will help you to clear, integrate and balance your multidimensional selves. Also, they will open and awaken your heart in new and deeper ways, which will allow you to live from your heart with more ease, peace and joy.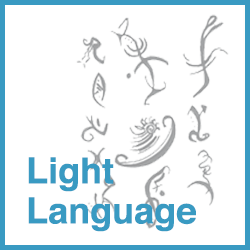 Awakening Star Consciousness
$9.00
These light language transmissions from various star cultures will assist you with releasing old patterns and limiting thoughts. They will activate your star consciousness and help to integrate it in a gentle way. You will feel uplifting frequencies to anchor in joy. Included in these transmissions are blessings for your soul and Earth.
MP3 Downloads & CDs available:
These titles are available on CD or as digital MP3 downloads. Scroll down to purchase digital MP3 audio downloads. Click here to purchase CDs directly from Jacquelin.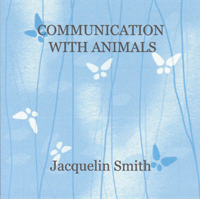 Becoming an Animal and Telepathic Communication With Animals
$15.00 (+$3 shipping)
This CD guides you through the process of experiencing life from an animal's perspective as you roam through a forest. This helps to open your intuition and to understand what it feels like to be an animal. The next part of the CD guides you step by step in actually communicating with an animal friend.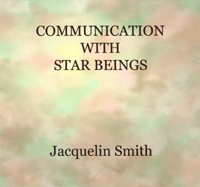 Communication With Star Beings
$15.00 (+$3 shipping)
This CD discusses some important points about communicating with Star Beings and who the Star Beings truly are. The second part of the CD guides you step by step in actually communicating with a Star Being.
---
Purchase and Download MP3s
Download Instructions:
Payment is submitted online through PayPal only.  Having a PayPal account IS NOT REQUIRED – in case you don't have a PayPal account, click "Pay with Debit or Credit Card" near the bottom to process the secure transaction and receive your download link(s).
After submitting payment through PayPal, you will be redirected to the file download page. If possible, please download your file immediately from this page.
Check your email. You will also receive a download link via email.
Downloads are active for

7 days from the date of purchase

.

For any questions, email Jacquelin directly at: jacquelinsmith@jacquelinsmith.com
All Available Audio Downloads (MP3s)
Click Here To Order Books, DVDs and CDs
Global customers can purchase the books through Amazon.com and the MP3s using the Buy Now buttons above (through SendOwl / PayPal.) Sorry, but if you live outside the US, any DVDs and CDs cannot be ordered due to high postage fee.